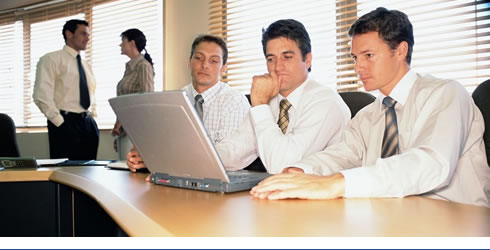 PROJECT MANAGEMENT
Hayneswood has always had a very capable management team to drive the business forwards. Their enthusiasm for moving into new markets and embracing the latest manufacturing technology has enabled the business go from strength to strength over the last 20 years.
The role of the project manager working in precision engineering and manufacture is a demanding one and we have professional managers that have proved thmselves by building excellent relationships with our entire customer base.
Our project managers are part of a highly skilled workforce, committed to manufacturing precision engineered parts and components that meet the particular requirements of each customer.
Project managers work very closely with customers at the Research and Development (R&D) and design stage of each project, paying atttention to design detail and providing support for the best use of the available manufacturing technology. This approach ensures manufacturability, costs and timescales are analysed and planned for in the early stages.
Hayneswood use a bespoke Project Management System which allows project managers to monitor, plan and excercise control over all eventualities. It provides traceability with regard to the various processes involved in completing each project and plays a major role in ensuring there is strict adherance to production schedules.
We have an inspection department, fully trained in all aspects of quality control, including certification, documentation and traceability. This means your project is in safe hands, from order and contract placement, through to procurement of materials, manufacture and final delivery. All customers have the assurance that fully audited Lifetime Quality Records are maintained with every project undertaken.
We are fully committed to maintaining and continuously improving our quality through the application of the policies, procedures and objectives as stated in our QMS. Hayneswood are certificated to ISO 9001:2000 and AS/EN 9100:2001.

Our philosophy is . . . always better your own expectations!