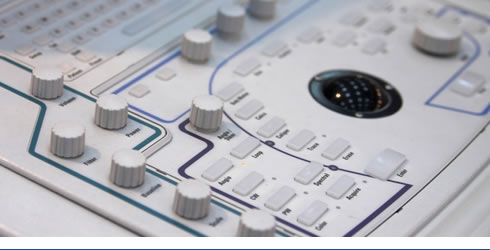 MEDICAL
Hayneswood specialise in CNC machining and are able to produce the type of precision engineered components needed by the medical industry. We use state-of-the-art, multi-axis machinery and one-hit methodology wherever possible to CNC machine components in a wide range of materials, including aluminium, stainless steel, Inconnel, Titanium, Brass, plastic and fibrous materials.
We have made extensive investments in CNC machining equipment, training employees and upgrading systems to continuously improve our productivity and maintain our competitive edge in the production of precision engineered parts used in products and equipment for the medical industry.

We have over the last 4 years invested in the region of £750k and we are working at the cutting edge of precision engineering (literally) using the latest in CNC machining technology. Hayneswood's commitment to quality and productivity, which includes a two shift working pattern, has allowed customers to commit confidently to tight timescales and delivery schedules. With our backing, customers find they have an advantage over their major competitors in the medical industry markets.
Hayneswood is certificated to ISO 9001:2000 and AS/EN 9100:2001.
Read more about our Quality Assurance.