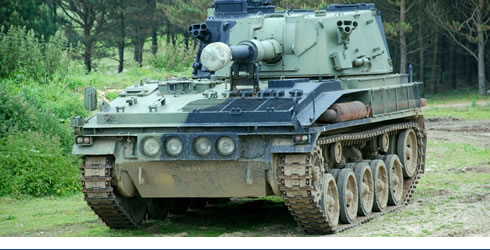 MINISTRY OF DEFENCE
Over the last 20 years, Hayneswood have been involved with many Ministry of Defence projects through customers who supply directly to the MoD.
Predominantly, these have been long-term contracts to supply a wide range of CNC machined components and precision engineered parts. A variety of materials are used in the manufacture of these components and Hayneswood are able to meet the challenges involved, effectively controlling the manufacturing processes. We produce batch sizes to satisfy our customer's requirements, whether the contract is for a 'one-off' or 'hundreds-off'.
Our customers outsource their requirements for Ministry of Defence components to us, knowing that we are can be relied upon to provide high quality parts, are efficient on delivery and will get the pricing right.
The MoD end use of the CNC machined components we produce, is in Tanks and Military Vehicles, Naval Ships, Submarines, Helicopters and a range of Aircraft.